Open
Grain

Project
Chemical graining of the mold surface - to improve the aesthetics, mask defects and bringing out the individual character of plastic products.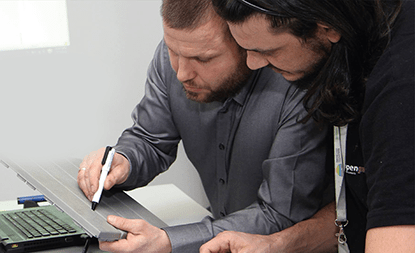 As part of the project, we offer:
Implementation of new structures on mold surfaces.
Professional advice on the selection of the structure, materials for forms and appropriate surface preparation.
Repair of damaged surfaces (through laser welding and texture restoration in the place of damage).
Gloss leveling.
Implementation of new or modification of existing markings and logos (with the use of laser or chemical engraving).
Mobile repair service (welding, grinding, texturing, engraving, gloss leveling) at the customer's premises.
We provide:
Professional advice on the selection of texture, material for forms and appropriate surface preparation.
Material consultations at the mold design stage, related to the technical aspects of subsequent texturing
Competitive prices and quick deadlines for making new textures or repairing damaged ones on the mold (in special cases, we use the support of a world-renowned contractor, Eschmann Textures).
Constant contact with the customer throughout the whole texture production process: from the delivery to our workshop and surface preparation, through access to the whole production documentation, to the final packaging, maintenance and receipt of the mold.
Support for molds weighing up to 3.2 tons.
Visit the project website
www.opengrain.pl